Tonight was the second annual Ducks Unlimited/Nantucket Hunting Association benefit auction and cocktail party. I didn't stay for all of the proceedings, but ate some great hors d'oeuvres and chatted with fellow shooters. I didn't spend too much time at the Famars display, as those shotguns cost more than a couple of good pickups! They were gorgeous though...
Dale Hall and Doug Painter were the featured speakers, and Animal Planet's Jeff Corwin was in the crowd, offering a tuna fishing excursion for auction. We're hoping for a good take for the evening, needing the money not only for our range development, but to respond to the anti shooting element trying to stop us.
In the foreground: Jeff Corwin. That's about $20,000 worth of ticket sales before the auction.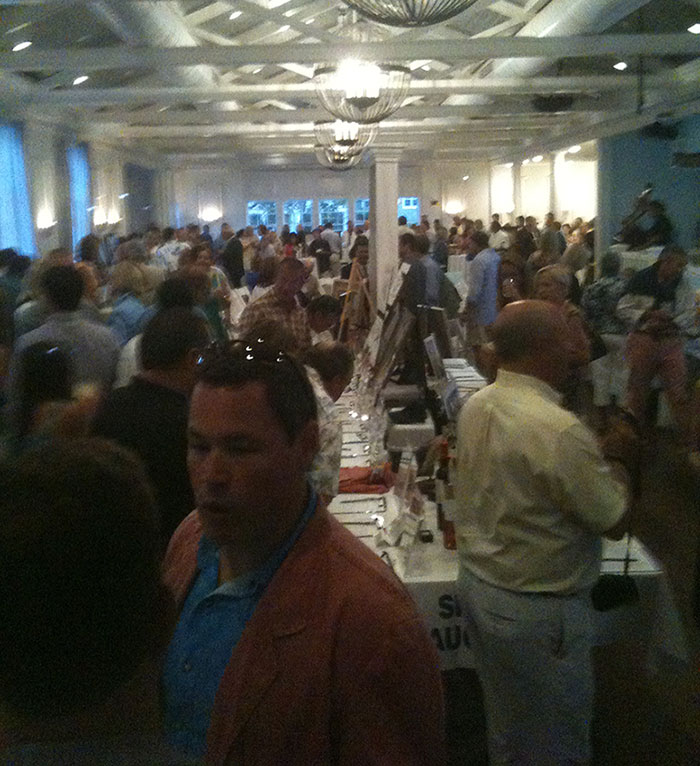 Lousy cell phone pic.