Here's one you greens/salad/mustard eaters might like. It's called Musk Mustard and is one of the first plants to get going well in early spring. It grows all over the place here (5000 - 6000 feet at 40 north) along sidewalks, empty fields, etc. I've seen it in plenty of other areas at higher and lower elevations as well.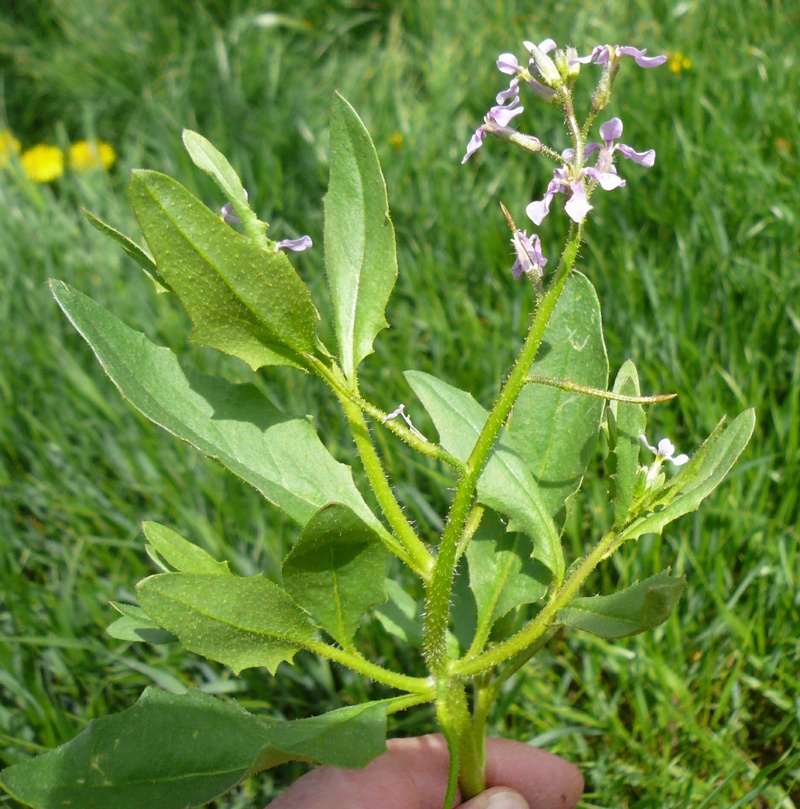 Its consistency is very much like a full-leaf spinach and it has a zing to it like regular mustard but it's much, much milder. Great to munch raw while hiking or thrown into a spring salad.
Good easy-to-find-and-gather free eats! Look for the 4-petalled lavender flowers.